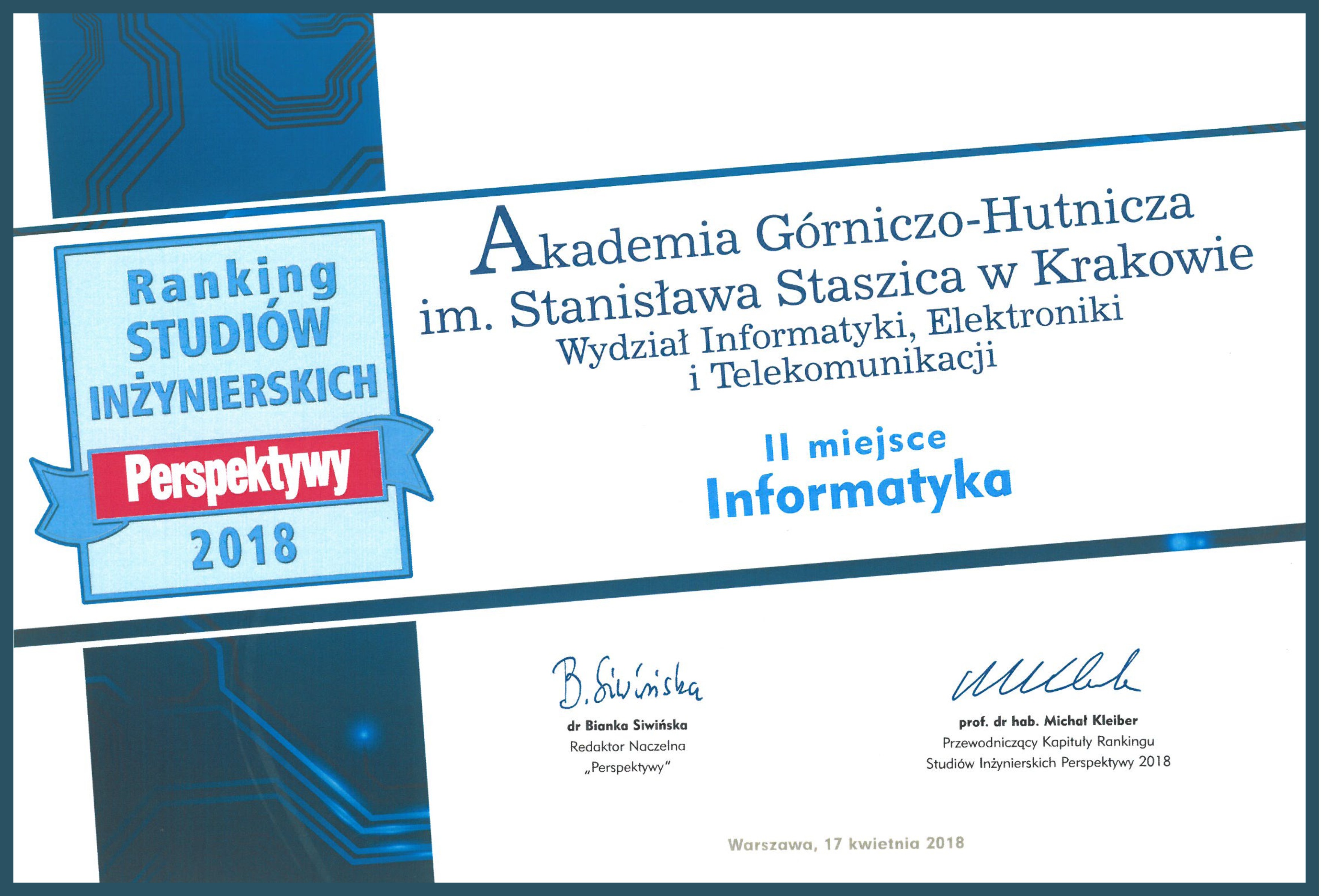 Perspektywy University Ranking 2018 consisted of four rankings reflecting various missions performed by Polish universities, namely, Academic HEIs Ranking, Private Universities Ranking (Master Level), State Higher Vocational Schools Ranking and Ranking by Subject (covering a record number of 68 fields of study).
In Ranking by Subject, the Department of Computer Science took 2nd place as the top education provider in IT.
Ranking of Polish HEIs 2015 - the ranking was undertaken for the 16th year in a row and has had a major impact on the university world as it is regarded as one of the most reliable quality indicators for universities in Poland.
AGH University of Science and Technology took 1st place as the best education provider in IT.
More than 220 public and private universities were measured in this prestigious ranking by "Perspektywy" educational foundation and "Rzeczpospolita".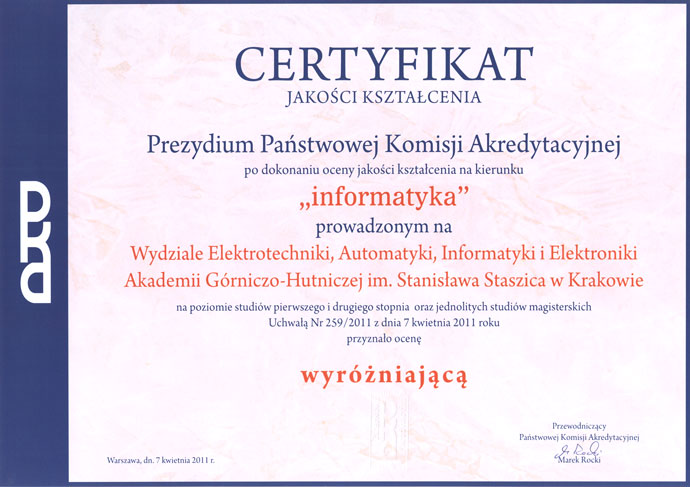 Department of Computer Science has been awarded excellent grades by the State Accreditation Committee.
The State Accreditation Committee - an independent institution working within the higher education system in Poland for the improvement of the quality of education; conducting obligatory assessments of the quality of education; accepted to European Quality Assurance Register for Higher Education (EQAR).